What Are Friends For Movie
This is a movie you don't want to miss.  This movie will be one to remember, filled with drama, music and suspense.  It is a must see.  Prepare to have a different outlook on "what friends are for".
Antonio is an up and coming party promoter who is trying to get his big break as a concert promoter by throwing a lot of parties.  Antonio thinks that if he throws enough successful parties, he will be able to get his start as the next big concert promoter.
Antonio finds himself in a jam.  How are you going to throw a really big concert with no cash?  Well the drama starts, Antonio finds out who his friends really are.  Between Antonio's roommates, one being his brother Raymond who is an up coming rapper an also the ladies man has all kinds of drama in his life. His other roommate Romeo is trying to get his big break in the modeling business, but while living with Antonio he has been having strong feelings for their other roommate Terry. The only problem is Romeo has a really jealous girlfriend that thinks he's cheating on her all the time.
With all that going on in one house do you think they would have the time or be enthusiastic enough to help out their roommate Antonio? Plus Antonio is having problems with his own girlfriend Tina who wants only to spend his money. With all this taking place and time running out, and little hope of finding the money for the concert.  Antonio finds he has to turn to the wrong friends for help and theses friends you want to stay far away from …….think again!
 At the end of this movie Antonio has a new outlook on "What Friends Are For" and what they really mean to him!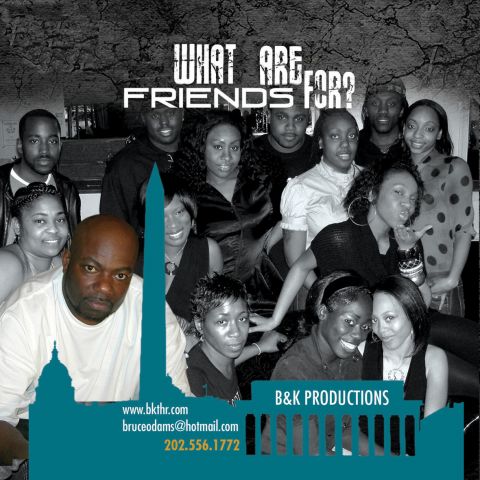 ---