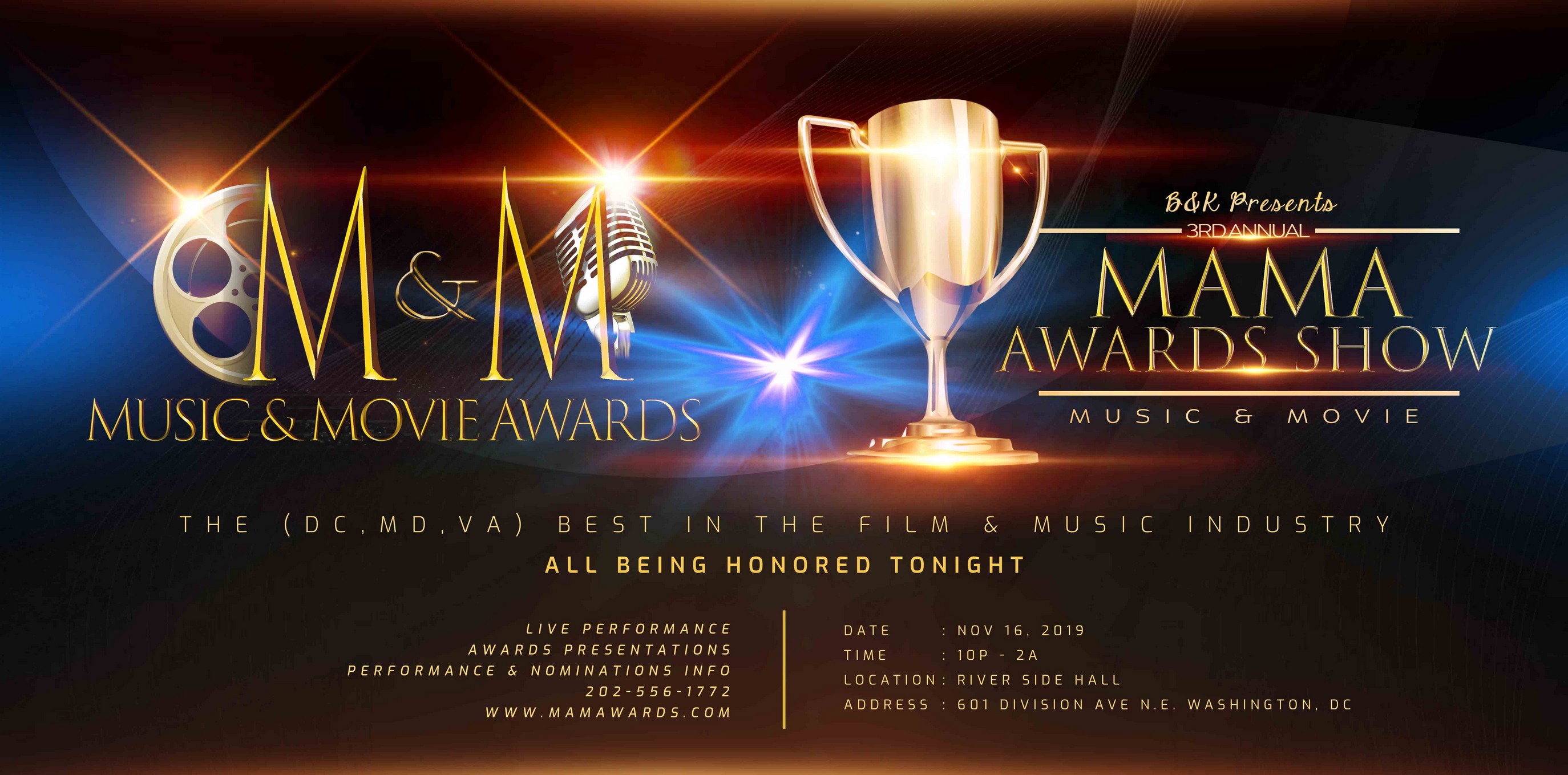 Music and Music Awards Show
Washington, DC — B&K Productions will presents "Music and Movie Awards" on Saturday, Nov 16, 2019 at 10:00 P.M. The Music an Movie Awards (Mama Awards) event will be held at Riverside Hall, 601 Division Ave NE, Washington, DC.
The Music and Movie Awards was created in 2016 to acknowledge and promote the achievements of local and regional urban artists, producers, Disc Jockeys, Movie Directors an Producer, Actors & Actresses, Best Movie Short & Feature, Music Video and promoters who have contributed to the R&B, Hip Hop, Jazz, Caribbean, Spoken Word and Gospel music scene in Washington DC area.
Music and Movie Awards concept is to tap into the wealth of musical talent and Independent Film Makers in Washington DC area that has limited exposure and reward them for their hard work. The Music and Movie Awards also offers a unique opportunity to be presented with awards from their regional fan bases. MAMA also provides a vehicle for artists and film makers to network and showcase their talents in order to take their careers to the next level.
CLICK ON FLYER TO REGISTER OR FIND OUT MORE INFO: OFFICIAL WEBSITE
CLICK ON LINK TO NOMINATE YOUR FAVORITE ARTIST OR FILM MAKER: NOMINATIONS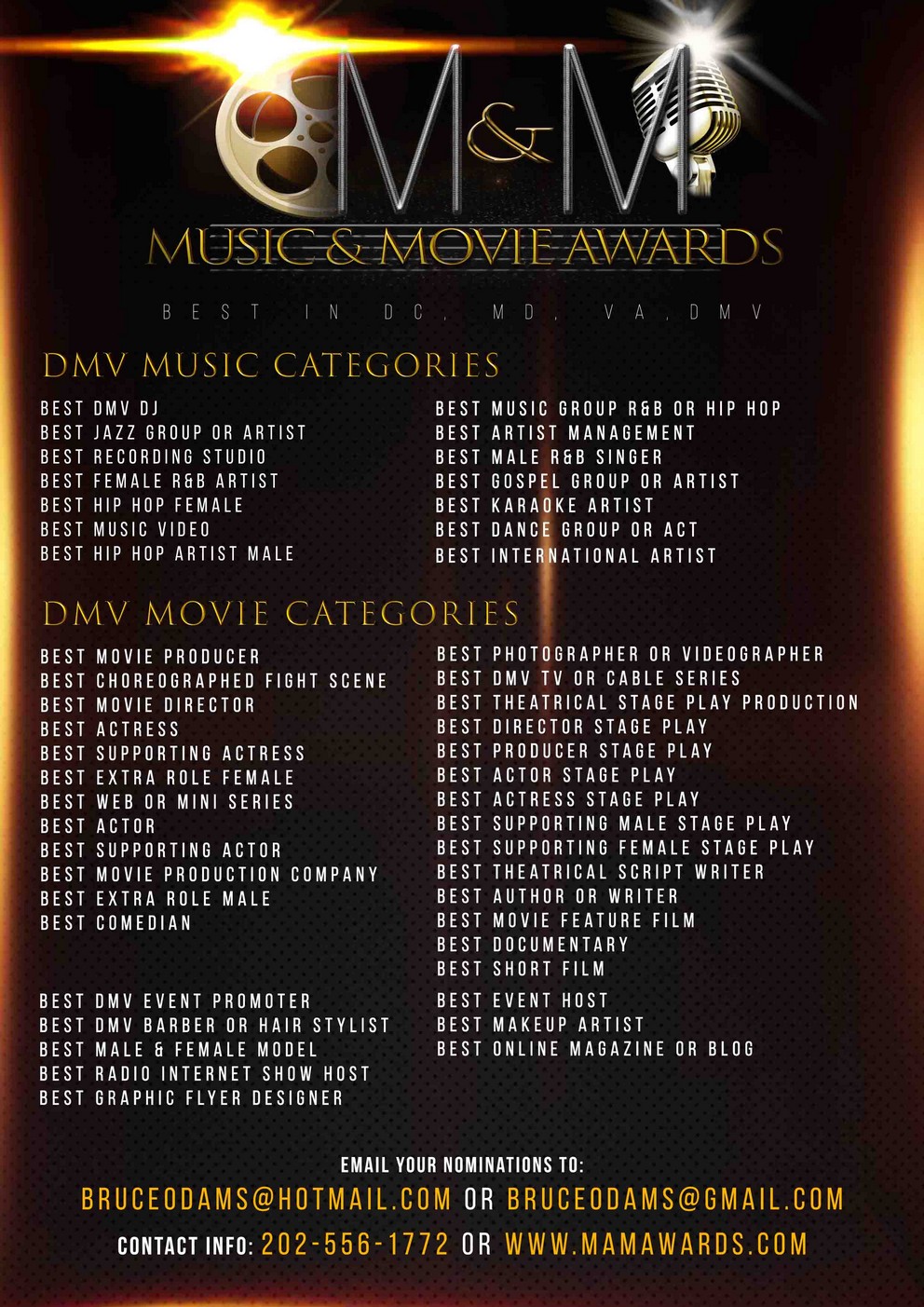 Click Link to purchase ticket to event: Tickets
---